QuickBooks Bookkeeping Services
USA | UK | AUSTRALIA
Get Outsource
QuickBooks Bookkeeping
Services By PTS
PTS offers Outsource Quickbooks Bookkeeping Services for a variety of businesses that can help you manage your Books of accounts. Recording the financial transactions forms the core part of the Bookkeeping Services. Purchases, Sales, and Receipts by the owner or an organization are considered transactions. Recording them becomes an important part due to many reasons for keeping records will help you keep track of them in the future too. Many different approaches to single-entry bookkeeping or double-entry bookkeeping are available and can be used by organizations.
We at Professional Tax Service provide you with a complete Bookkeeping solution on QuickBooks. Our QuickBooks online bookkeeping services are suitable for both small as well as medium-sized enterprises as it offers various facilities and is easily compatible with the growing enterprise's work and demands.
Our QuickBooks Bookkeeping Services Included with:
Bank Reconciliations – Matching up bank balances with QuickBooks's balance

Accounts Payable – Managing your creditors

Accounts Receivable – Managing your debtors

Payroll Services – filling up employee's time sheets, and initiating the paychecks process

Bookkeeping Reports – Detailed reports for better decision

Credit Card Reconciliation - Manage your credit card transaction

Cash Flow Management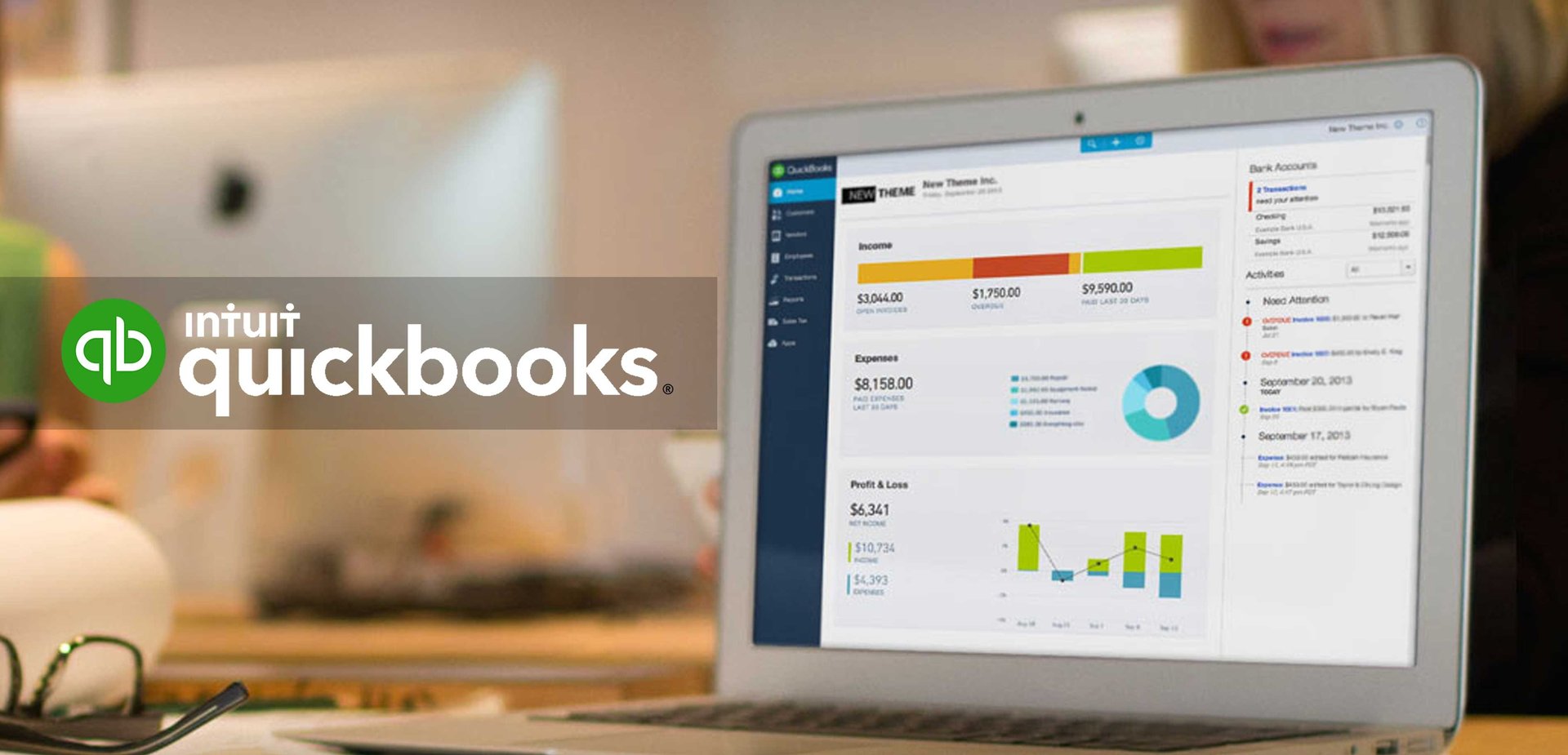 Bookkeeping Services for CPA
PTS is a virtual bookkeeping service provider firm that specializes in providing custom-fit bookkeeping services for CPAs. We have seasoned Bookkeepers who are experts at using varied latest accounting software like Intuit, QuickBooks, Xero, MYOB, etc. Our professional bookkeepers can ensure that all your bookkeeping work is completed accurately within a quick turnaround time. When CPA outsourcing their bookkeeping to us is an assured way for your firm to minimize cost and efficiently manage bookkeeping.
Benefits of Outsourcing Bookkeeping Services for CPA
Cost Efficiency:
When you outsource your online bookkeeping services for accounting, you save the cost required to keep permanent accountants, which may include leaves, medical insurance, vacations, etc. You only pay for the services you get, thus increasing the profit margin for your company. You also do not need to hire and train accountants for bookkeeping services.
Better Time Allocation:
When you outsource your bookkeeping operations to CPAs, you get extra time to increase your company's work efficiency while concentrating only on the production of efficient work while outsourcing the bookkeeping functions of CPAs.
Daily Monitoring:
We provide detailed progress of the bookkeeping works assigned to us. A dedicated team for our clients keeps track of each project from the concerned company. You do not need to worry about completing work once you outsource your QuickBooks Bookkeeping services.
Best CPAs for Bookkeeping:
We have the best CPAs experienced in different areas of outsourced bookkeeping for CPAs services working in their profession for several years, making them more suitable to offer additional services for your clients. By leveraging the capabilities of your outsourced team, you get the full advantage of providing your clients with the best work. We are a one-stop service provider for all your outsourcing needs of CPAs.
Expertise in advanced software:
Our bookkeeper is knowledgeable in the most advanced and up-to-date software and can work virtually on your system, ensuring the security of your data. They have experience working with Xero, QuickBooks, MYOB, and more.
Trustworthy Bookkeeping:
We will work under the guidance of our CPA partners and will not in, under any circumstance reach out to end clients without prior permission from your side.
Our Accounting Services FOR CPAs
Entry of Transactions

Accrual Journals

Inventory Reconciliation & Adjustments

Assets / Equipment Ledgers

Accounts Payable and Receivable

Bank Account and Credit Card Reconciliation

Loan Reconciliation

Individual Tax Preparation (1040)

Business Tax Preparation (1041, 1065, 1120, 1120s, 990)
Get The PTS Advantage For Your CPA Firm
We offer certified online bookkeeping services for CPAs in the USA, UK, and Australia. Our services include bank reconciliations, accounts payable and accounts receivable, payroll processing, personal tax filing, cash flow management, and financial reporting. With over 75% of our clients being CPAs, our premium-quality and cost-effective services have helped numerous businesses streamline operations and increase profits.
To free up your time and benefit from professional bookkeeping services, contact us at (+91)935-018-4514 or email support@protaxservice.online.